The presentation of the cake, as well as the cake cutting, and cake distribution is a big part of any celebration in Tanzania. It is hard to know where to cut the cake when there is a photo of you on the cake!
Before I cut the cake, the seminarians put these giant candles on the cake. When they lit the candles, I thought that the cake might "take off!" Notice that Fr. Daniel is standing well out of range!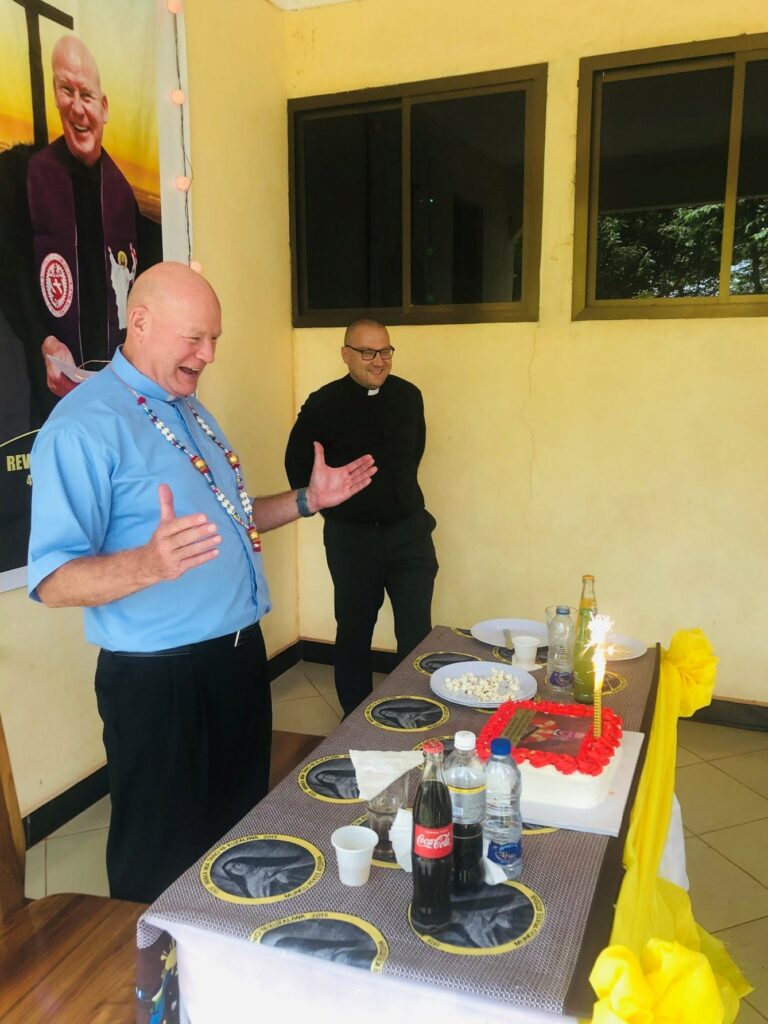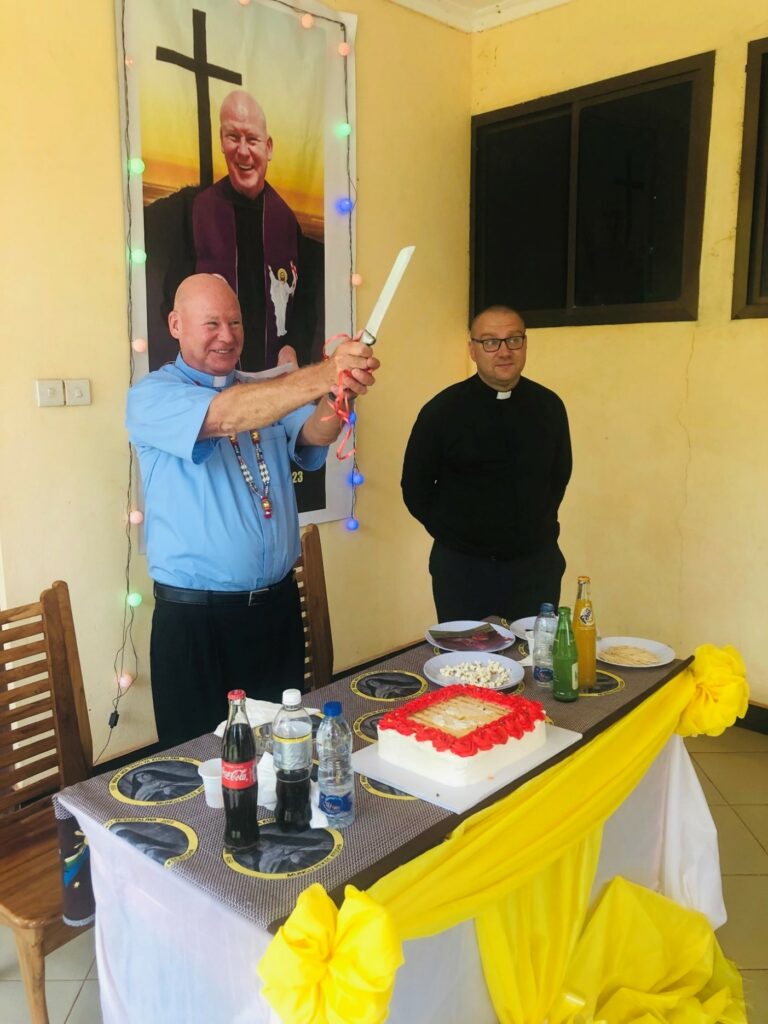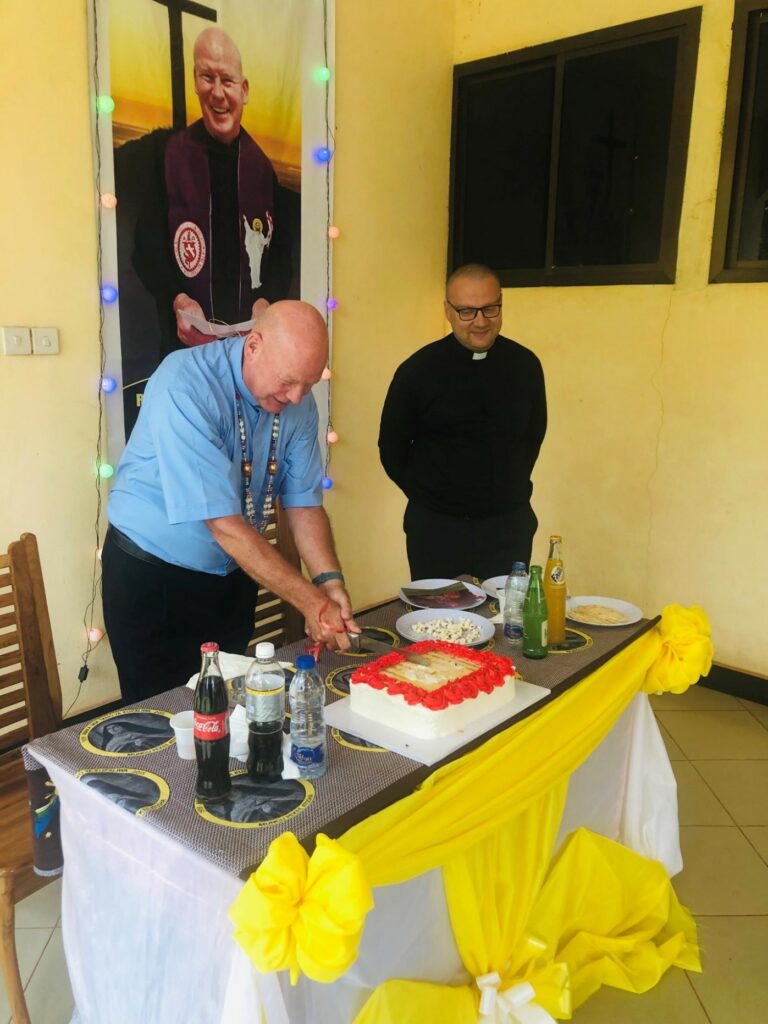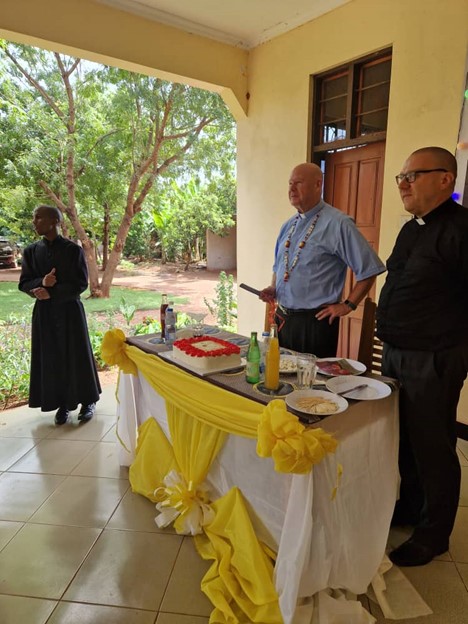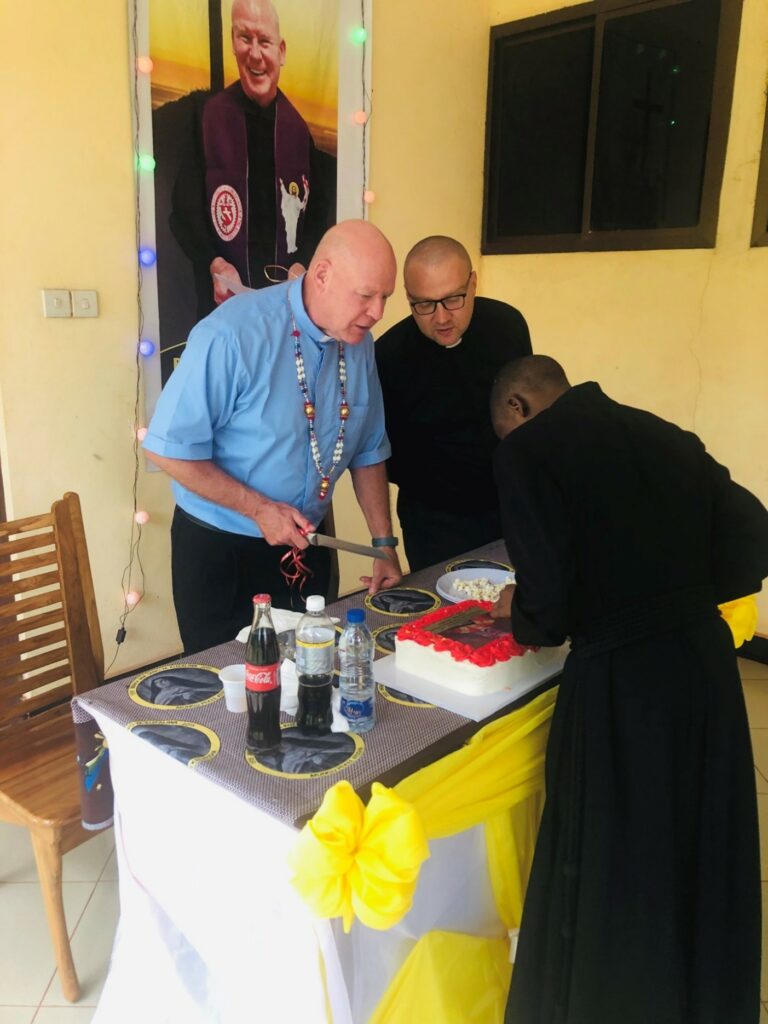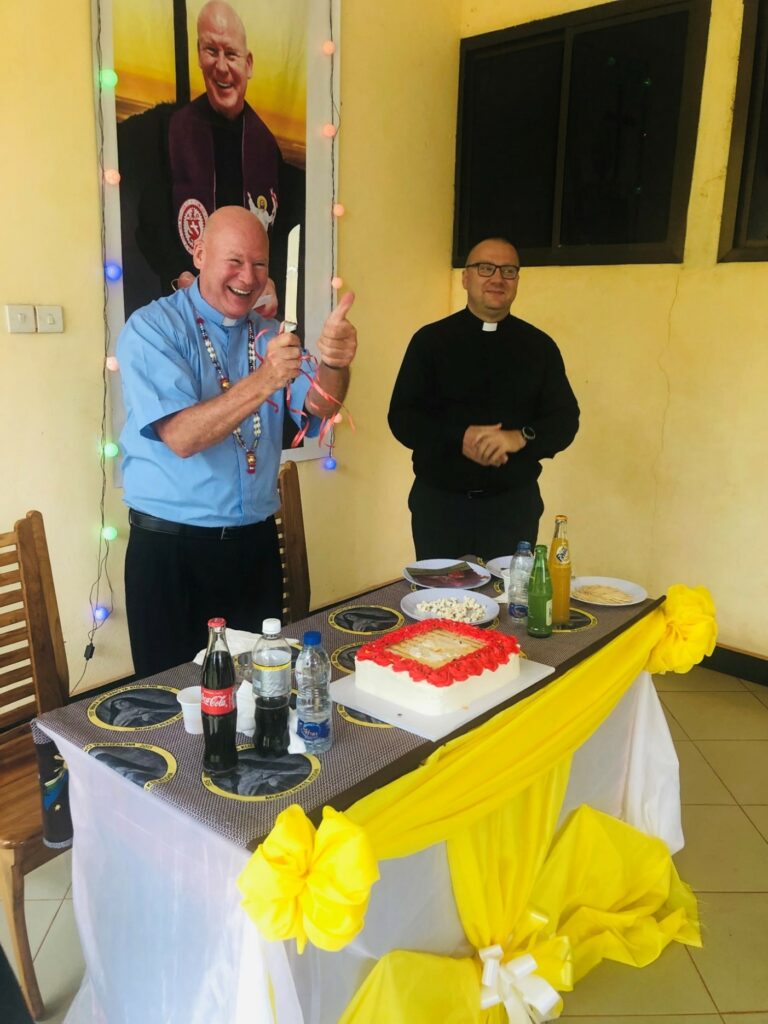 The crowd loved it!
Still to come: gifts and hugs and more wonderful things to complete a great day!
Stayed tuned for 40th Celebration Morogoro: Part 4
More to come on www.resurrectionists.ca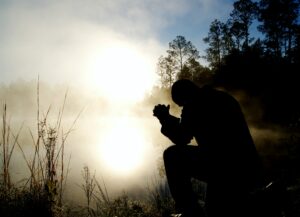 Every parent with teenagers or teacher who works with adolescents can relate to the father who calls his two sons to work in the vineyard.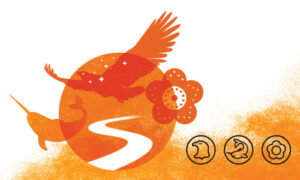 On this National Day for Truth and Reconciliation, the Congregation of the Resurrection in Ontario would like to offer a prayer and
God really does give us a choice.  And God even gives us the freedom to say No.  The real question is – what is it that we are really choosing by our Yes or No?