Bishop Crosby's Address for World Day for Consecrated Life
On February 2, World Day for Consecrated Life, the Congregation of the Resurrection was honoured to welcome Bishop Douglas Crosby, OMI, to offer words of inspiration to the professed Resurrectionists and Apostles of the Resurrection.
We began with Evening Prayer which included a renewal of vows for the professed Resurrectionists.  It was a moving experience to hear so many voices joined together to reaffirm the vows which mark them as Consecrated.
Bishop Crosby then spoke, and shared with us some personal stories from his early days as Bishop in Labrador.  One may not expect to hear of a bishop snowmobiling through a blizzard, camping in a canvas tent in -30C or sharing a caribou with the community.  But in these humble stories Bishop Crosby shared with us, we heard the Holy Spirit whispering that here is the heart of Consecrated Life. 
The vows of chastity, poverty and obedience were lived out in these stories; in Bishop Crosby's complete focus on God and His people as he travelled "to the country" with the Innu; in the simple life the Bishop lived while working in Labrador; in his obedience to this difficult first assignment as a bishop, where each day was a new challenge.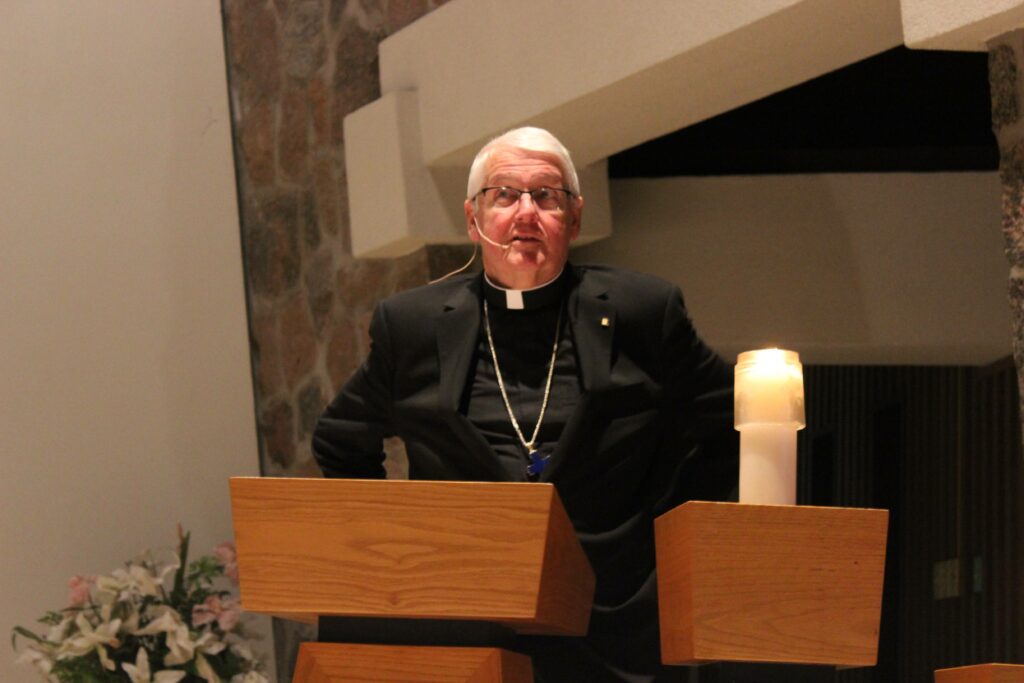 Each of us is called to serve God's people, and those living in Consecrated Life experience a unique call.  We praise and thank God for the good works he does through all consecrated persons, and especially the members of the Congregation of the Resurrection.