This past week the Resurrectionists celebrated Founders Day, remembering the legacy of hope and renewal out of which the Congregation was born, and through which it continues today.  The world has changed dramatically since Janski first dreamed "of a new world transformed by the gospel."1  Although some have been transformed by the gospel, many have drifted farther and farther away from the church, some have even turned inwards and forgotten that humans need community, need each other to live and thrive. Our society is in need of more transformation.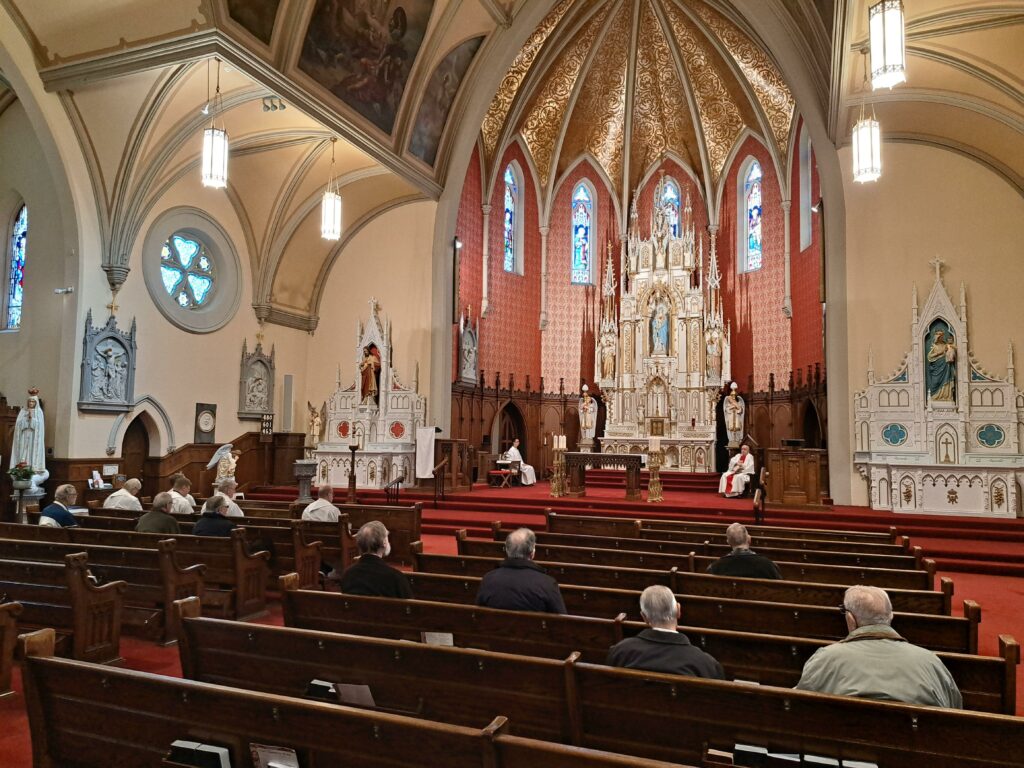 To mark Founders Day, the Brothers and Fathers of the Congregation of the Resurrection in Ontario celebrated the Eucharist together at St. Mary's Parish in Kitchener.  In the Eucharist they find strength to embrace the future with faith. 
After being nourished at the Table of the Lord, they toured the kitchens where the outreach team at St. Mary's nourishes the community through Tiny Home Takeout, and enjoyed lunch together prepared by Chef Amy and the Tiny Home Takeout volunteers. 
As we begin this new year in the life of the Congregation,
we ask all who read this to say a prayer for us,
and commend us to the Blessed Virgin Mary and our Lord,
that we may be renewed in our Charism and Mission
and that we may always work for the transformation and resurrection of society. 
1 Congregation of the Resurrection, The Dream of Theodore Bogdan Janski, Apostle of Hope. 2007