+Joan Sichewski, Apostle of the Resurrection
On October 18, 2023, Joan Sichewski, an Apostle of the Resurrection, passed to eternal life. 
We are keeping Joan and her family in prayer, in the sure and certain hope that she has is experiencing the joy of the Resurrection and watching over us with her compassionate smile.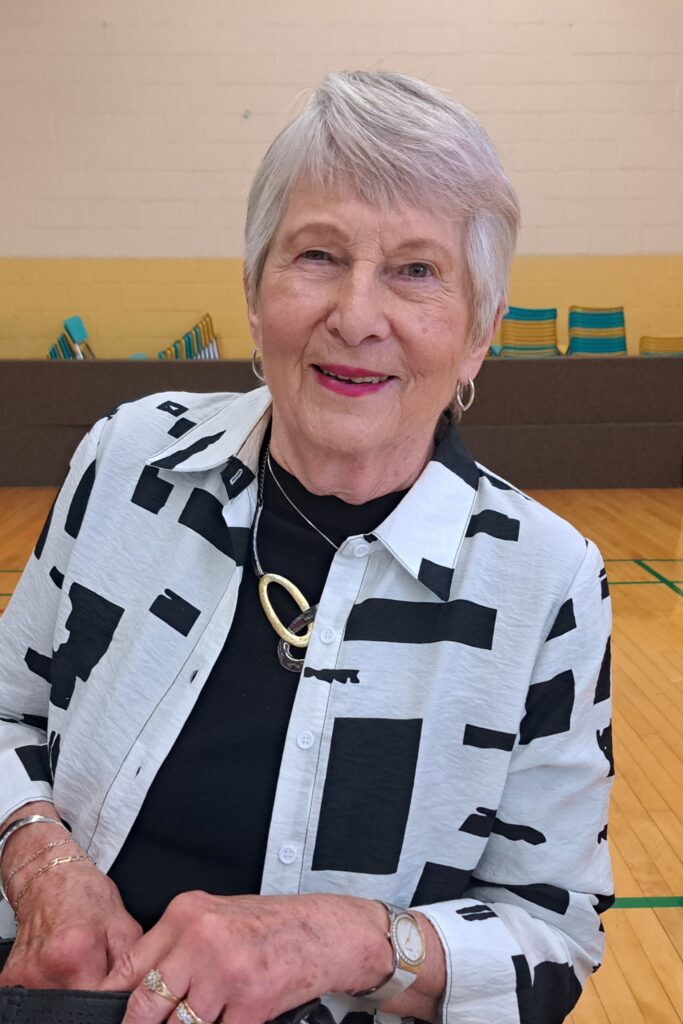 JOAN ELIZABETH SICHEWSKI (nee Sehl)
We lost our most beloved mother and nana/grandma on Wednesday October 18, 2023, due to a heart attack.
Joan leaves behind her grieving daughter Kathy-whom she called her Angel (Jim), sons Paul (Pauline) and Mark (Sandy). Proud nana/grandma to Chris (Lisa), Steve (Joanne), Kathryn (Mason), Lisa, Michael (Kat) and Scott. Predeceased by her husband Alexander (2013) and son Michael (1987).
Joan was born in Waterloo, an only child to Jerry and Kay Sehl. Her growth of friends from grade 10, became her sisters and were her family to this day. Joan trained as a lab technologist at K-W hospital and gave the valedictory speech just weeks after her father passed away from a heart attack while hunting. Joan and Alex met through their love of baseball at the Intercounty games. This is when she said : "I became aware of the name Alex Sichewski". They were married for 58 years strong. Joan was a proud member of the CWL which she joined in 1956 and just received her 65 yr pin. In 2014, she was the corresponding secretary for 4 years. Also a member of the Waterloo Knights of Columbus retirees.
Mom was very involved with the church and as a faithful member of St Agnes and St Louis parish, she played the piano at St Agnes in the gym until the new church was built.
During her time at St Louis she served as a Eucharistic minister, prayer reader, an Out of the Cold volunteer and member of the Society of the Little Flower She was always ready to help in many other ways to serve the community. She was a member of the Carmel of St Joseph and The Apostles of the Resurrection since its inception in 2014. She proudly wears her pin. Joan as we all know was a fashionista and social butterfly. Her social calendar was busier than most. She was full of love and vitality. She loved her bridge games, Chase the Ace but disliked losing at scrabble. To her wealth of so many friends, too many to name, please know that you were a very special part of her life and she loved you all deeply.
Many thanks to the paramedics and the police officers who were there in an effort to save mom's life. You were all very compassionate for our loss.
No words can describe the pain and sadness that we are all feeling, but we are comforted by the thought that nana went quickly, with no pain and is now home with dad and Michael. In the children's own words, remember:
"Death has no agenda
It is something we cannot change
So live your life to the fullest
In honor of your loved ones name"
Joan's family will receive relatives and friends from 1:00 PM – 3:00 PM & 7:00 PM – 9:00 PM on Wednesday, November 1st, 2023 at the Henry Walser Funeral Home, 507 Frederick Street, Kitchener, 519-749-8467. Prayers will begin at 8:45PM. Funeral Mass will be held at St. Louis RC Church on November 2, 2023 at 10:30 AM. Burial at Mount Hope Cemetery, Kitchener. Reception to follow in church hall.
As expressions of sympathy, donations to the St. Vincent de Paul Society – St. Louis RC Church, and Lions Foundation of Canada Dog Guides would be appreciated by the family (cards available at the funeral home).
Visit www.henrywalser.com for Joan's memorial.