The beginning of October heralds a parish celebration of the rosary. We gathered at the main church for the inaugural prayer service, which would then move to the Marian grotto for the rosary.
Before we prayed the rosary, people had an opportunity to write a petition on a piece of paper and to deposit it into a receptacle within the Marian grotto.
I had a difficult time remembering this boy's name; he is an altar server and I see him all the time. But his name would not register with me until I had him write it out for me. It is Wensi, as in Wenceslaus. I asked him if he knew the song about "Good King Wenceslaus." Now he asks me to hum it every time I see him!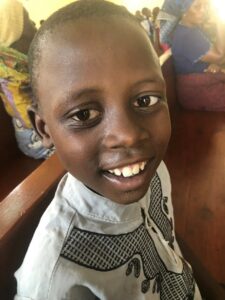 After the rosary, we returned to the church for the celebration of the Eucharist. Fr. Yohana's classmate, Fr. Urban (a Carmelite priest) was the presider and homilist.
After Mass, I was able to take some photos with some of our young elementary students, Nicholas, Maria and Briyton (who is also an altar server).
More to come on www.resurrectionists.ca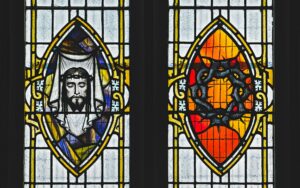 This Sunday brings the Church's liturgical year to a close with the celebration of the Feast of Christ the King. 
November 25th is the 160th anniversary of the Resurrectionist mission in Bulgaria.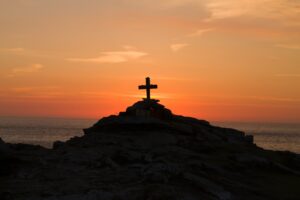 …in the end, the only thing that will prove to have really mattered in this life is how we have loved. It sounds easy, but how many of us actually know how to love?